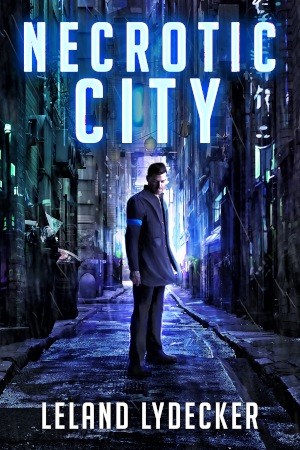 NECROTIC CITY
Published: October 22, 2017
Genres: Cyberpunk, Hard Science Fiction
Created to serve and protect, Adrian has seen things no one should see. Now he's about to learn just how far the Company will go to keep its secrets.
What would you do if you realized that the laws you enforce do little more than contribute to the suffering of the people you were created to protect?
In a dying city wracked by corruption and civil unrest, Adrian is about to make a discovery that will test his allegiance and alter his life forever. It's said that every broken world needs a hero. Will this hero wind up as broken as the dying city he's sworn to protect?
Available from:
and most other online booksellers.